Single and Multiple Item Pickup
Junk Hauling in Saugatuck, MI
Are you struggling with how to deal with a big mess in an office overhaul and need junk hauling in Saugatuck, MI? Does your home or school have a bit of a personal throwaway pile stacked up on the side or backyard that is becoming an eyesore? There's a solution for Saugatuck, MI residents and business owners; our program is ideal for both regular periodic hauling as well as big project trash and garbage removal that would otherwise overwhelm normal sanitation pickups.
Junk Hauling Services
When it comes to junk removal, temporary dumpster support and generally cleaning up a big mess that has to be removed pronto, a professional trash removal team is the right way to go. Rather than trying to take things on with ad hoc volunteers or family, as well as the risk of getting hurt and the chance of the mess becoming more of a problem, a professional team like Mike's Junk Hauling can instead come in quickly and efficiently to any Saugatuck location and remove the unwanted material easily and effectively. Commercial, industrial or residential, our teams can clean up your location, and in most cases on the same day of arrival. That includes full removal, hauling, recycling of any materials valid for reuse and safe risk management operations.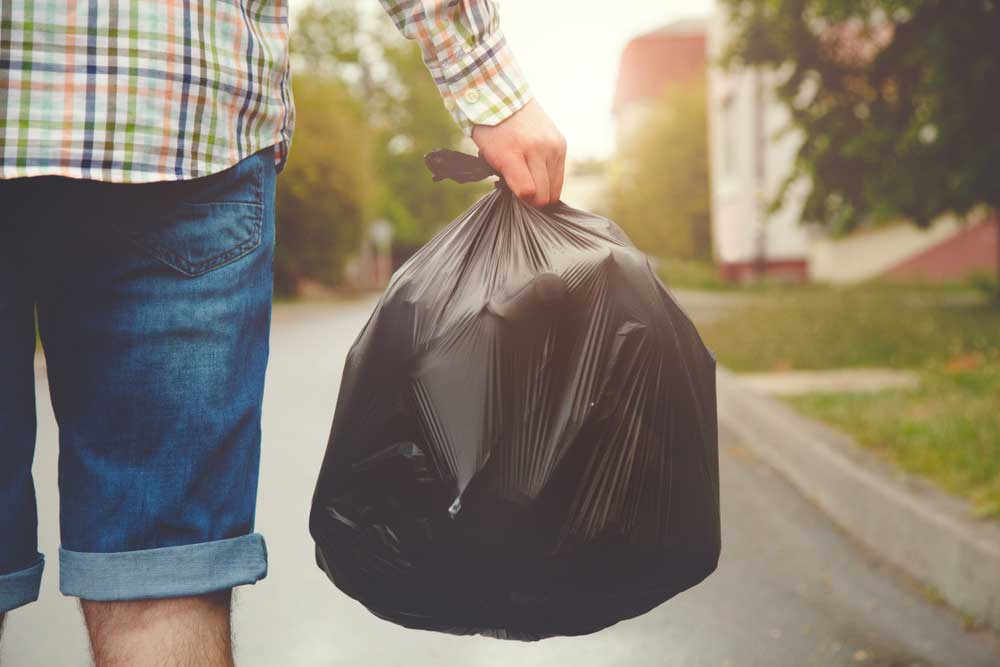 Garbage Removal
Effective cleaning keeps your location free of junk, improves property values and overall aesthetic appeal, and it reduces the risk of pets or social issues because of an unattended appearance that becomes welcoming for problem issues. Neighborhoods in particular are susceptible to junk pile effects, with just one property bringing down the appearance and reputation of the entire area of multiple homes if not taken care of properly and timely. For commercial properties, a junk presence becomes a welcome sign for vagrants and vandalism, which can result in direct property damage, i.e. the broken window theory. Where one window is left broken, more are to follow.
Even for vacant properties, junk removal makes a big difference. When there is a periodic and regular cleaning, it gives the impression that the location is being monitored, which deters problems, squatters and vandalism.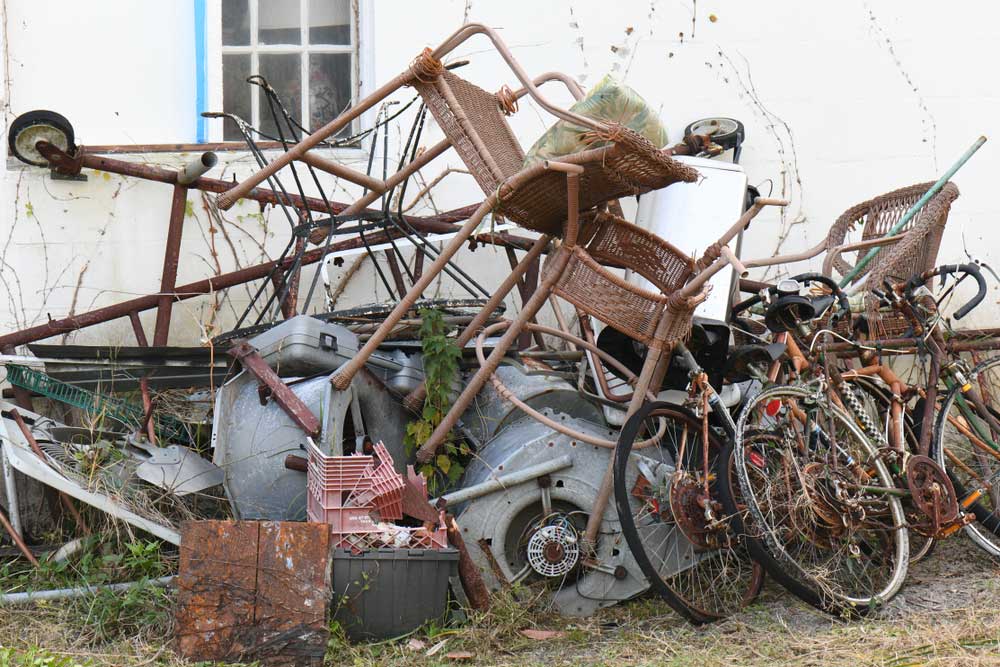 Junk Hauling
Unlike trash and garbage cleanup, junk hauling is literally moving. The only difference between a moving company and a junk hauler is that the destination for the heavy load is going to a waste processing site versus another office or residential location. That means physical work as well as care in how large, heavy items are removed, stored and transported. Without the right training, this activity can be a serious recipe for physical injuries and accidents. A falling appliance is no laughing matter for anyone unfortunate enough to be in the path of that heavy item coming down! With a professional junk hauling team involved, however, training and safety protocols ensure the job is done right and safety risks are minimized.
Additionally, all our waste removal teams come prepared with the right personal protective equipment if needed so that problematic materials are handled correctly. The same can't be said for a group of volunteers who oftentimes show up without even safety gloves.
Need Junk Hauling?
With our approach, customers are able to leverage multiple cleanup strategies that can be matched to specific situations and needs. Rather than having to find one resource for cleaning and another for junk hauling and still another for hazardous material removal, we are able to address all of these issues and more with one comprehensive approach. That makes our service ideal for Saugatuck MI facilities or residential cleanup that have multiple issues to address all in the same instance or deadline. It cuts down on the coordination complexity, time, and costs, as well as cleaning up a site faster.
Don't Be Afraid of the Cleanup Challenge
One of the big struggles with junk, large waste and problematic buildup is that it can be challenging to figure out what to do with it. While delays occur trying to make a decision, the pile just gets bigger and bigger, becoming unmanageable. It can also attract secondary problems such as spills and pests, depending on what's involved. At the same time, it's easy to fall into a frozen position with the mess or junk pile, feeling overwhelmed by what an actual cleanup will take. It can seem easy at these points to just give up. Don't.
Give Us A Call!
We're here to help. Mike's Junk Hauling can break down those huge waste and garbage piles quickly and safely. There's no need to go into a panic or end up in a frustrating cycle of looking at the problem, deferring it, and then facing a bigger problem later on. Instead of you worrying about who's going to do the work and where the material will go, we handle all of the detailed logistics. As the customer in Saugatuck, MI, you just need to point us in the direction of where the work needs to be done. There's no junk hauling project that is too big for us, even the really challenging ones are just an extra exciting day for our professional teams and project experts. Contact us at Mike's Junk Hauling at 616-405-9889 and find out why our customers choose us as their number one junk removal service.